Welcome to my page...
I am Lecturer Ph.D. Eng. in Computer Science at the University Stefan cel Mare of Suceava, Romania, European Union. Currently, I am mainly focused on research for real-time and embedded systems, FPGAs, hardware schedulers, microcontrollers and pipeline processors with parallel execution of tasks.
For more than 8 years, from 2005 to 2014, I worked as a maintenance specialist at one of the largest multinationals in the industrial field - General Electric Oil&Gas, at the GE branch in Florence, Italy and from 2004 to 2005 I worked as software and hardware developer for embedded systems at GenPro Srl, Suceava.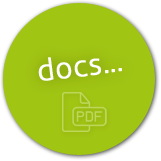 CONTACT ME
Please feel free to contact me if you have any questions.
Send me a message